Construction Cleaning in Pineville, North Carolina
Pineville Construction Cleaning Done Right & Done Fast!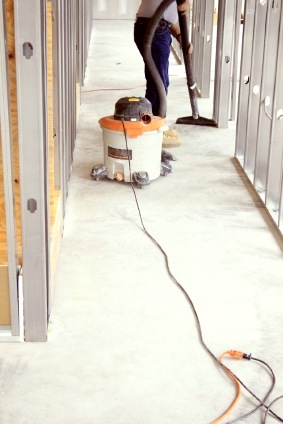 CKS Cleaning Services, Inc. understands the importance of completing construction projects on time. We have a reputation for working with building contractors in an efficient and cost-effective manner. We know that wasted time is lost money. That's why we'll make your post construction cleaning project in or near Pineville, North Carolina our top priority.
---
Call today and we'll provide a quick, free estimate!
Our Pineville post-construction cleaning crew is standing by, ready to tackle your construction cleaning project on time and on a budget!
---
CKS Cleaning Services, Inc. has been providing top-notch post-construction cleaning in Pineville and surrounding towns since 1985. State of the art equipment and loyal and dedicated cleaning crews deployed to every post-construction site in Pineville. Our expert construction cleaning crews will have your building sparkling in no time, and ready to rent or sell. You can count on CKS Cleaning Services, Inc. to get it right the first time.
---
Call for FREE Construction Cleaning Quote
---
WHAT CUSTOMERS ARE SAYING:
5★★★★★ - "I hired CKS Cleaning Service on 4/11/19 to do a deep post construction clean and I was blown away with their attention to detail! My house looks and smells great and I couldn't be happier! The two owners are very experienced, knowledgeable and personable! I highly recommend CKS Cleaning Service!"

Craig P., Construction Cleaning in Charlotte, NC

2019-04-12

5★★★★★ - "CKS Cleaning service is the best. They are all very personable, friendly, and professional. We called them to help us with cleaning after our kitchen was destroyed by a water leak. We were under construction for six months and our house was a total mess. They came in and now our floors shine once again, everything is clean and smelling good. They go above and beyond what any other cleaning service has done for us. I would wholeheartedly recommend CKS Cleaning to anyone that enjoys a clean home. Thanks CKS for the good job! We look forward to a long relationship."

Anonymous, Construction Cleaning in Claremont, NC

2013-05-15

5★★★★★ - "CKS Cleaning Services, Inc. is a very professional and thorough cleaning service! We are very pleased with their work and would highly recommend. They worked diligently and tirelessly cleaning from the ceilings, down. Five Star customer service."

Rebecca Goss, Office Cleaning in Marshville, NC

2020-07-12

5★★★★★ - "Wow! We will be a repeat customer for many years to come! We had a fantastic experience with our Tropical Smoothie Cafe. Our Cafe looks cleaner and smells better than ever before! This is a family-owned business and they made us feel like family. The customer service, attention to detail and the professionalism of the Smiths set them apart from the rest."

Everette B., Restaurant Cleaning in Charlotte, NC

2020-07-10

5★★★★★ - "This is our third time using CKS Cleaning Services – and they do such an amazing job I feel compelled to write a review. We work in a very busy Veterinary hospital who's floors have a ton of traffic, so it doesn't take much to stain the floors. For 3 years straight we have called out CKS to help us with stripping and rewaxing our floors- and every time they come out looking brand new! They are extremely trustworthy, friendly, and willing to come out right away after calling. We will continue to entrust CKS with our floors!"

Shelley, Palmetto Veterinary Medicine & Surgery, Floor Cleaning in Rock Hill, SC

2020-05-11

5★★★★★ - "CKS Cleaning Service did an amazing job with my wood floors and tile at my home. The family of 3 were super customer-friendly(similar to Chic fila) and immediately assessed the work to be done thoroughly and effectively. My wife and I are both thrilled with the results and how beautiful our floors look now. Our neighbors and friends agreed. If you are looking for great service and pricing, you want to contact these folks NOW. From a scale of 1 -10, I give them a 15. Awesome job CKS Cleaning."

Victor & Betty R., Floor Cleaning in Charlotte, NC

2020-03-04

5★★★★★ - "I would highly recommend CKS for any cleaning task you have. Our company is a bagging plant whose foot traffic and dust collection are tremendous. The expectations that we had were high but were far exceeded when we returned on Monday to see the outstanding job that had been performed by CKS. They cleaned light bulbs, moved desk, lockers, cleaned chairs, washed dishes, refrigerators, plants, fan blades and many items we would have never imagined would be cleaned. In short, we were satisfied with the service that was provided."

Michele D, Cleaning Service in Lilesville, NC

2019-10-23

5★★★★★ - "Do you remember how it feels to make a good decision—a good pick? I do because I made an excellent choice when I hired CKS Cleaning Service to take care of my residence. Here is what I discovered: this is not just a job for them; it's their business. And they are committed to giving me excellent service. When they were in MY house, they focused on serving ME. They did everything thoroughly, and they did it with good cheer. I didn't have a problem with their service, but if I did, I'm confident they would have made it right. Yes, I took other quotes, but in the end, I made the best choice for me. I strongly believe you'll have the same experience, and I recommend CKS without any reservations whatsoever."

Stephen M., Cleaning Service in Lake Wylie, SC

2019-07-18

5★★★★★ - "MY FLOORS ARE GLEAMING!!

I had been having renovations done at my place for a couple of months to get it rent-ready. The painters I hired didn't do such a great job at protecting my floors, so I had tiny paint droplets throughout. I also hired a person to come out and do some post-construction clean-up. Although my tub 'looked' clean, when I wiped the inside, I ended up with white stuff all over my hands. I did a quick Google search and found CKS Cleaning. I was hugely impressed with the 5-star rating, but after reviewing the comments, and seeing the before and after pictures, I decided to give them a call.

I explained my dilemma to Cornelius, and he assured me that with over 30 years in the business, he could have my floors and tub looking like new again. They showed up on time, looked at what needed to be done, and got to work. Three hours later, they were done. I had to wait for it to dry so I didn't get to see how good things looked until later that evening.

Let me preface my next statement with a little information about myself. I am a female Virgo with a bit of a perfectionist trait, so I expect things to be done right the first time. CKS did not disappoint! I was blown away at how good everything looked. Although my focus was on the tub, they cleaned the tub, the hardware and gave an extra wipe down to the surrounding tilework. My floors looked BETTER than they did when I initially had them installed. They also cleaned the floor in a small closet that had linoleum flooring from the 70'. Since it was used primarily for storage the floor hadn't been cleaned in years and the painters left lots of paint in there. After CKS got finished, the floor was gleaming, with not a spot of paint in sight. To say I was impressed in an understatement! My floors have NEVER looked so good! CKS is my new floor cleaning company and I know they will get it done right and leave my floors sparkling. Thanks, CKS! I look forward to working with you again in the future and will tell everyone I know how good of a job you did!

Sarah and Cornelius are an adorable couple who does AMAZING work!!! They are very personable and I truly enjoyed talking and getting to know them both. I felt like I was talking with family members I hadn't seen in years."

June V., Cleaning Service in Charlotte, NC

2019-06-27

5★★★★★ - "Old kitchen and pantry floors were embarrassing. My wife and I cannot find the words to express our satisfaction relative to the professionalism, work completed in a timely manner, reasonable pricing, and all questions answered prior to and during the actual job. We would recommend these fine trustworthy and honest people. A pleasure to be one of their customers now and in the future. Our floors were desperate for some TLC and now look brand new again!"

Bill & Penny M., Floor Cleaning in Huntersville, NC

2019-06-20

5★★★★★ - "It was a pleasure working with CKS Cleaning! They did a marvelous job on making my linoleum floor look like new! Would highly recommend them anytime!"

Nancy B., Floor Cleaning in Charlotte, NC

2019-05-16

5★★★★★ - "CKs Cleaning Service, INC. are the most professional cleaners that I have seen in my many years of management. The presentation is key and that they hold with a great statute. This company has the utmost respect and professionalism that is scarce to come by in today's market. We appreciate the time and effort that CKS has put into our property and we plan to use them for years to come. Thank you for leaving our floors shining and we appreciate your willingness to achieve perfection. That CKS has done so! I highly recommend this company!"

Tiffany G., Office Cleaning in Mooresville, NC

2019-03-22

5★★★★★ - "Whenever you work with a service provider the first time, you really don't know what you're going to get. So it's a pleasant surprise when they show up on time for an estimate and seem to genuinely care about understanding the job and meeting your needs. Then, when they do the job and completely exceed expectations, you know you've found a gem…someone you'll always call first in the future. That describes my experience with CKS Cleaning. The before and after pictures speak for themselves. Plus, they couldn't be nicer people. Oh - and their price was very competitive. Need I say more?"

Fred S., Carpet Cleaning in Charlotte, NC

2019-03-04

5★★★★★ - "CKS Cleaning Services has provided cleaning services for us for the last 5 years. They have always done a great job. I would recommend anyone looking for a cleaning service to take the time and give them a chance. Top notch company of people that care about your facility."

Anonymous in Charlotte, NC

2019-01-21

5★★★★★ - "CKS did a wonderful job on our business floors. They were very reasonably priced, on time, and efficient. They answered any and all questions I had and gladly let me watch as they worked. The owners work just as hard as the employees and were very respectful of my wishes. We will be using them for all of our future floor cleaning needs! Great job guys!"

Anonymous, Floor Stripping in Huntersville, NC

5★★★★★ - "CKS Cleaning Services Inc. is the company you MUST call if you want your floors looking spectacular. I cannot thank them enough for the wonderful work they have done to our floors, both cleaning the carpet and our VCT tiles.
We always have a lot of feet traffic, as we are a Child Care Learning Center!!! We needed our center's floors to pop and now, after CKS Cleaning Services put their special touch to our floors, our floors are truly popping!!!
Thank you CKS Cleaning Services!!!
We Look forward to using your services again."
Pencils, Games & High Fives Child Care Learning Center"

Lydia Cross, Owner and Director, Floor Cleaning in Charlotte, NC

5★★★★★ - "CKS Cleaning Service from Matthews, NC stripped and waxed the offices of ORO Manufacturing Company recently. We have had this service done by other companies in the past. CKS did an extraordinary job. The floors look new and there was no mess left. We will certainly use CKS when it is time to redo. I recommend them highly. "

Nancy Engel Treasurer ORO Manufacturing Company

2016-08-16

5★★★★★ - "Very friendly and professional family owned business. Courteous and very helpful. Excellent price and service. Very hard working and we look forward to doing business in the future."

-Precision Eye Center

2016-02-10

5★★★★★ - "Thanks again so much. The floors are amazing!!!! See you Monday"

Michelle Emser at Red Eye Designs, Inc in Harrisburg, NC

2015-12-11

5★★★★★ - "Wow, Wow, Wow!!! I'm absolutely amazed at the incredible job, you and your team did today! Our waiting room floors, hallway & bathroom at our dance studio had not been stripped, waxed or polished professionally in years. The floors were so scratched up from our students dancing on them with their hard shoes, I was certain you were going to tell me that I needed to get new floor and they were beyond salvaging. How wrong was I? The floors look fabulous, like new!! I will not hesitate recommending you to other businesses, family & friends. You were so prompt, friendly and reasonable too. I love family businesses, you can tell the difference. I know I will be calling you all again in the future. Thank you so much Cornelius, Sarah & Kevin. You guys rock."

Aine Walsh Kelley from Walsh Kelley School of Irish Dancing

2015-09-02

5★★★★★ - "CKS Cleaners were able to come out to my business Restaurant Equipment Zone and clean my floor the same day I called. They are very nice, quick, and professional. Exceptional job and at a reasonable price. Would highly recommend. Absolutely love this company and these people."

Nicole I. from Restaurant Equipment Zone

2015-05-04

5★★★★★ - "We hired CKS Floor Cleaning for a quick polish and wax to get our floor presentable before shooting a commercial for our store. Despite relatively short notice they were able to fit us into their schedule with no problem at the time that we requested. They showed up promptly and immediately got to work. Overall they did an excellent job with great attention to detail and our floor has a mirror finish. I would definitely hire this company again."

Corbin Murray

2014-09-17

5★★★★★ - "Great job on our store. It looks beautiful and we got lots of compliments at our event!"

Main Street Music / Tech Team, Commercial Cleaning

2013-10-14

5★★★★★ - "CKS Cleaning Services has provided cleaning services for Bartlett Properties for the past year. The services that we receive from CKS and their employees are above and beyond our expectations. We have gone through three cleaning companies in the past three years, and found that CKS is the first company to meet all the requirements of the job and delivers superior Customer Service. We highly recommend CKS since they are prompt, loyal and very trustworthy."

2013-05-15

5★★★★★ - "This is the best cleaning service ever. They really do a fast, quick cleaning. I tell everyone I know about CKS. Thanks for all your help."

Anonymous, Janitorial Services in Charlotte, NC

2013-05-15

5★★★★★ - "CKS cleaning services does an incredible job fast and efficient. I would refer this company to any of my associates Harold Rucker."

Anonymous, Office Cleaning in Alexis, NC

2013-05-15

5★★★★★ - "CKS is professional and reliable!"

Anonymous, Office Cleaning in Charlotte, NC

2013-05-15

5★★★★★ - "CKS Cleaning services was great. They did an excellant job and were highly professional. I will recommend them to everyone I know. Thank you CKS."

Anonymous, Office Cleaning in Cornelius, NC

2013-05-15

5★★★★★ - "CKS cleaning services provides fast efficient professional cleaning at a fear price. Their services can at a time when my company was up against some dead times an they came throught with fling colors. Thanks for the last minute service on short notice, with no up charge!!"

Anonymous, Janitorial Services in Mooresville, NC

2013-05-15

5★★★★★ - "Cks has done a fantastic job for my company. I would refer this co to my friends and fellow business associates."

Anonymous, Office Cleaning in Monroe, NC

2013-05-15

5★★★★★ - "They are a Small company that can get the big jobs done. Know job is to big or to small I just moved to the area and needed a cleaning service to get my house ready to move in and Cks cleaning provided great service. Thanks again."

Anonymous, Office Cleaning in Amity, NC

2013-05-15

5★★★★★ - "I needed emergency service, cks came to my rescue, I will recommend them to all my friends, thanks cks."

Anonymous, Janitorial Services in Harrisburg, NC

2013-05-15

5★★★★★ - "I was extremely impressed with this company! I just recently purchased some investment property and I needed to find a company that had a good turn around time and could deliver the results I needed. I got the name of this company from a friend and I couldn't be more pleased. I usually have to go into my properties and clean up after the cleaning companies I use to tie up loose ends-but not with this company. I didnt have to do anything! I will definitely use them for all of my investment properties as well as my own home as well."

Anonymous, Janitorial Services in Concord, NC

2013-05-15

5★★★★★ - "The Best Cleaning Co. in the Charlotte Area.. HIGHLY RECOMMEND!!! I have gotten my house clean numerous of time from CKS Cleaning service and everytime they go above and beyond the call of duty to make my home look like a million bucks... They are very professional and nice and they also are very reasonable for the service. I have use other big name companies and they haven't cleaned as well or have they been as nice and personable as they are,,, I truly am thankful i read the reviews and pick them to come clean and now i have them come twice a month. WELL WORTH THE MONEY.... Thank You CKS Cleaning See you soon."

Anonymous, Office Cleaning in Charlotte, NC

2013-05-15

5★★★★★ - "Exemplary and dependable service. Thank you CKS for the outstanding service you provided cleaning my home. I am recommending you to all my friends and family. The house is impeccably and spotless clean now and it wouldnt be possible without your help. I am looking forward for your assistance with cleaning throughout the year. Also, I want to recognize CKS for accomodating my request at such a short notice. Way to go folks...you are awsome!"

Anonymous, Floor Cleaning in Monroe, NC

2013-05-15

5★★★★★ - "They are very polite, punctual and productive. Price was very reasonable and service provided was great. We have two dogs and they are the first cleaning service that was able to get the dog smell out of our home. VERY happy with the service and would recommend CKS to anyone currently using a national maid service, this is a family business and it shows in the pride they take in their work."

Anonymous, Green Cleaning in Cornwell, SC

2013-05-15

5★★★★★ - "I highly recommend CKS Cleaning Service. They're great to work with, reasonably priced, hardworking, thorough, reliable, and knowledgeable. My floors shine, everything looks and smells great. My house is really clean from top to bottom. With an attention to detail that is unsurpassed, they genuinely care about taking care of their clients."

Anonymous, Floor Cleaning in Claremont, NC

2013-05-15

5★★★★★ - "I would tell them that this business is terrific. They are a laid back family; at the same time very professional. They made our house into a wonderful home sparkling clean. I would tell anyone. Have a great day."

Anonymous, Office Cleaning in Belmont, NC

2013-05-15

5★★★★★ - "SMITTY AND SARAH FROM CKS ARE THE BEST!!!! I've never had a cleaning service before and they have consistently surpassed any expectations I may have had. My home is especially clean, they are prompt, they are professional and very friendly. I would recommend them to anyone."

Anonymous, Restaurant Cleaning in Cornwell, SC

2013-05-15

5★★★★★ - "What a nice Family Business. They work together, and do a wonderful job. Thank you for cleaning my house, and windows!"

Anonymous in Chester, SC

2013-05-15

5★★★★★ - "I am so thankful to have had CKS Cleaning Service at my house yesterday. They were able to fit me into their busy schedule immediately. The are a warm caring family. They did a very thorough cleaning. They certainly take pride in their work. They entered as strangers and left as friends. I would highly recommend them if you are wanting sparking, clean smelling house!"

Anonymous, Office Cleaning in Hickory, NC

2013-05-15

5★★★★★ - "CKS Cleaning service is by far the BEST professional cleaning service we have experienced. We have had several commercial cleaners come into our place of business and complete an unsatisfactory service. However, CKS, is a professional, friendly, family business which exceeded all expectations, first hand. They come in to our place of business leaving it professionally clean and crisp clean every single month! I would recommend CKS Cleaning Service to any commercial business seeking an outstanding professional cleaning services at an affordable rate."

Anonymous, Janitorial Services in Huntersville, NC

2013-05-15

5★★★★★ - "This is the best cleaning service my bank has ever used, very professional, very good at what they do. Marinda, woodforest bank."

Anonymous, Office Cleaning in Lancaster, SC

2013-05-15
---
Call for FREE Construction Cleaning Quote
---